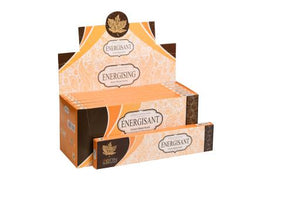 Energising 15g, Incense Sticks
15 Sticks/ Pack, 12 Packs/ Box
Lots to cover and not enough energy? Pick these incense sticks designed with nature's purest ingredients that energise you instantly. The aroma is designed to double charge you, and take on your world like a super hero. Experience another realm altogether!
Agarbathi
Country of Origin: India
Dimension: Incense Stick Height 20cm
Dimension in Inches: Incense Stick Height 7.87"