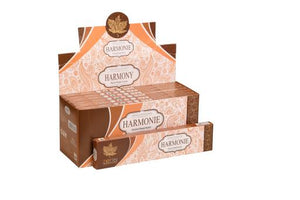 Harmony 15g, Incense Sticks
15 Sticks
Looking for a break? The harmony incense sticks take you away in a zone of peace and harmony. The fragrance triggers memories of natural harmony and ensures an escape to another world, like none other. Experience another realm altogether!
Agarbathi
Country of Origin: India
Dimension: Incense Stick Height 20cm
Dimension in Inches: Incense Stick Height 7.87"