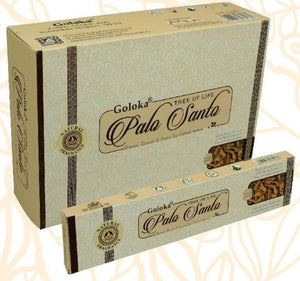 Palo Santo 15g
15 Sticks
The essence of 'Goloka Palo Santo' or Tree of Life (Spanish for "holy wood") has an Exotic wood note that has tar-like, phenolic facets, imparting smoky, tarmac notes. These are very popular and has a niche perfumery fragrance. Believed to enhances creativity and bring good fortune to those who are open to its magic. The Spirit of Palo Santo is dedicated to offering good fortune, and enrich personal aura.
Agarbathi
Country of Origin: India
Dimension: Incense Stick Height 20cm
Dimension in Inches: Incense Stick Height 7.87"