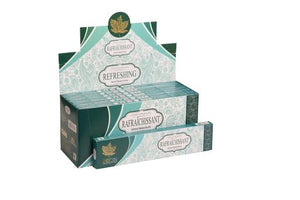 Refreshing 15g, Incense Sticks
15 Sticks
Feeling drained? Beat your tiredness with the refreshing series of incense sticks that evoke and activate all senses of your body and mind. They prepare you for a fresh start at any time of the day! Experience another realm altogether!
Agarbathi
Country of Origin: India
Dimension: Incense Stick Height 20cm
Dimension in Inches: Incense Stick Height 7.87"