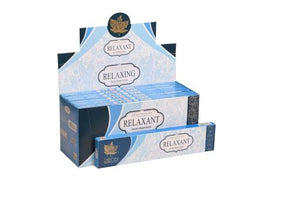 Relaxing 15g, Incense Sticks
15 Sticks
Want to let loose? The relaxing series enables you to disconnect and connect with your most relaxed self. With an aura that will put you at ease, pick one and feel relaxed like you are on a holiday called forever. Experience another realm altogether!
Agarbathi
Country of Origin: India
Dimension: Incense Stick Height 20cm
Dimension in Inches: Incense Stick Height 7.87"