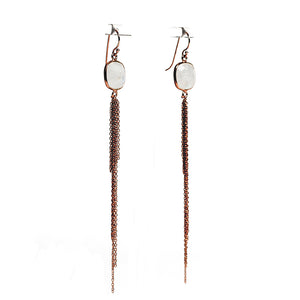 Rose gold plated and moonstone:
Shimmy, shine, and dance with the night sky. Cushion cut moonstone set in 14K rose gold, plated onto sterling silver.
Known as the stone of new beginnings, use moonstone to connect to feminine intuition and the moon to balance and calm emotions.
Each piece is hand-made & unique.
Earring Length: 115mm